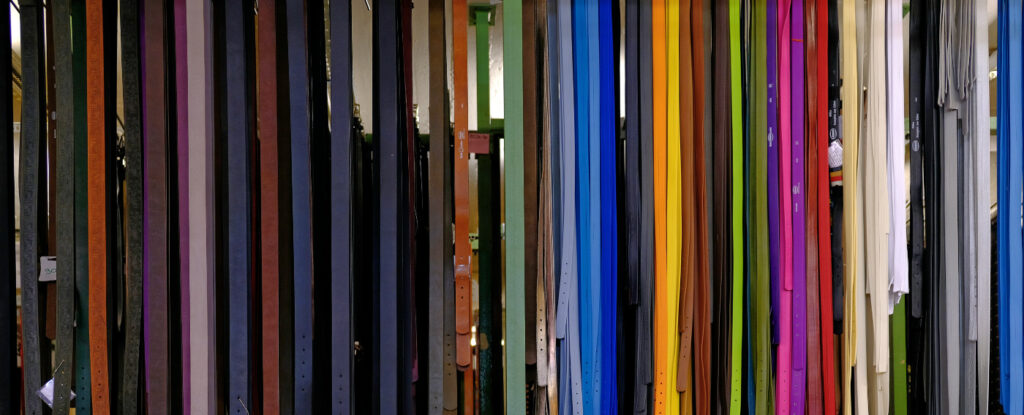 We are small. | We are tall.
Our advantages lie in our company's size. As a traditional manufacturer we can exactly realize your individual needs whether you are a retailer looking for a fair deal, commercial brand which searching for quality belts/braces or a company wanting to equip its the stuff.

At the same time we are efficient enough to produce hundreds of belts within few days. We can deliver articles fast and flexible – without long and ecologically questionable shipping around the globe.
Made with ❤ in Germany.
We produce exclusively in Germany. Quality comes always first. That's why we only process nickel-free clasps and high-quality leathers that we ourselves are convinced of. In addition, Hepco offers products made of special leathers, for example: Vegetable tanned cowhide or rhubarb leather® These are very skin and environment friendly.
Traditionally modern.
Many customers nowadays strive for individual products. Therefore Big Players work hardly on technology which is supposed to enable the customer to individually design a product to their personal taste. We can already offer this feature today. How?
Hepco produces almost exclusively by hand or with manual machines, similar to those used since the beginning of the 20th century. This reliable technology combined with our extensive know-how is superior to current AI projects.
To say it clearly: We produce fast, reliable and very flexible even in high quantities.
Overlengths – Company logos – Branded products – Custom designs
Everything is possible!
We warmly invite you:
Visit us in Marbach am Neckar close to Stuttgart and convince yourself in person of the Hepco Manufactory.